View All Newsroom: Press Releases
George Floyd Family Announces Fund to Benefit the Minneapolis Community of 38th Street & Chicago Avenue
Initial $500,000 contribution to The George Floyd Community Benevolence Fund made from Floyd family civil legal settlement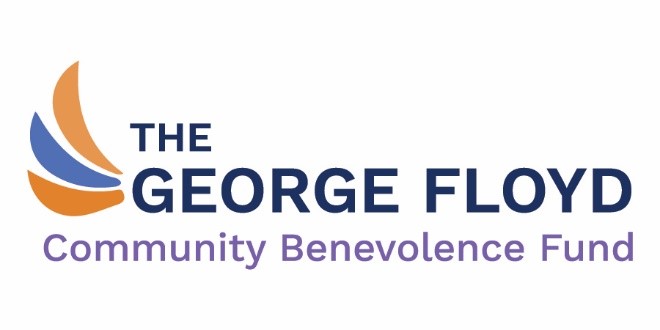 MINNEAPOLIS, MN – The family of George Floyd along with civil rights attorneys Ben Crump, Antonio Romanucci, L. Chris Stewart, Jeff Storms, Justin Miller, and other co-counsel today announce the details of The George Floyd Community Benevolence Fund (The Fund). The Fund will award grants to eligible businesses, community organizations, and 501(c)(3) organizations serving the community at 38th & Chicago in Minneapolis and/or encouraging the success and growth of Black citizens and community harmony. Mr. Floyd was murdered May 25, 2020, in that predominantly Black neighborhood, and his family has been touched by the strength, the spirit, and the need in that community.
The mission of the Fund is to raise up and give breath to the businesses, individuals, and organizations in Minnesota that have been detrimentally impacted by systemic racism
In March 2021, the family reached a civil litigation settlement with the city of Minneapolis for $27 million, the largest pre-trial settlement in a civil rights wrongful death case in U.S. history. The family, determined to see positive change from the loss of their loved one, will direct $500,000 to create the Fund and provide long-term support to enhance the business district where George Floyd died. Family members are also involved in other charitable efforts across the country to create positive change in George Floyd's name.
In April 2021, Former Minneapolis police officer Derek Chauvin was convicted of murder and manslaughter for taking Mr. Floyd's life. A trial for the three other former officers involved is scheduled to begin in August.
The Fund is a Minnesota-based nonprofit entity. Board members include four Floyd family members: Terrence Floyd, Bridget Floyd, Philonise Floyd and Roxie Washington, along with members of their legal team including Ben Crump, Antonio Romanucci, L. Chris Stewart, Jeff Storms, and Scott Masterson. The Board will also include several spots for community leaders from 38th & Chicago and several spots for corporate partners.
Fund leaders have issued a corporate grant challenge to the largest corporations and professional sports teams in Minneapolis to join the family in their efforts by contributing to the fund and/or joining the Board. Outreach to additional corporations and potential partners will continue in the months to come.
The Fund is eager to support projects by established and eligible entities that have a local impact, and applicants must demonstrate that their proposed program would prove significant to the local community. Programs desired by the Fund include the renovation or expansion of businesses, apprentice work or training programs, or community arts/civil rights awareness programs to name a few.
Grants will be funded at three levels: $5,000, $10,000 and $25,000. To receive a grant, an organization must complete and submit the application located at: www.thegeorgefloydfund.org, at which time the Fund Board will review applications and notify applicants of their decision. It is important to note that The Fund will not accept any applications until Fall of 2021, but information on the Fund and the process are available now at the Fund's website. The website will be updated in the coming months to provide a date when applications can be submitted.
"As we mark the one-year anniversary of George Floyd's horrific death, the family feels deeply that something positive should come from the pain and injustice he suffered. The George Floyd Community Benevolence Fund will be an instrumental, long-term partner to the Black-owned businesses in the neighborhood where he died, where we all have seen the continued negative impact of systemic racism," Crump said.
"George's legacy is his spirit of optimism that things can get better, and our family wants to bring that hope to the community where he died, so that together we can make things better for the Black community in Minneapolis and beyond," said Terrence Floyd, brother of George Floyd and officer of the Fund Board.
Grant Evaluation Criteria
Proposals for awards of grants submitted to The George Floyd Community Benevolence Fund will be evaluated based on the following criteria:
The alignment of the program to the Fund's mission
The impact of the program
The management efficiency of the requesting organization and its ability to conduct the program and measure results
Reporting Requirements
All grant recipients must submit a brief mid-term report on their activities within six months after grant date, providing progress on the project. Recipients must submit a final summary report with a detailed financial and project summary within 12 months after the date of the Fund's written notice awarding the grant.
Grant recipients receiving multi-year grants must submit a detailed progress report at each one-year interval after the grant date for the life of the grant. Payment of the next grant installment will not be made until receipt of the required progress report and approval by The George Floyd Community Benevolence Fund.
###
About Ben Crump Law
Nationally renowned civil rights and personal injury attorney Ben Crump and his national network of specialized attorneys have spearheaded a legal movement to better protect the rights of marginalized citizens. He has led landscape-changing civil rights cases and represented clients in a wide range of areas including civil rights, personal injury, labor and employment, class actions, and more. Ben Crump Law is dedicated to holding the powerful accountable. For more, visit or call (800) 935-8111.
About Romanucci & Blandin, LLC
Romanucci & Blandin is a Chicago-based national trial practice committed to fighting for victims of negligence, abuse and wrongful death arising from police misconduct, corporate negligence, civil rights actions, medical malpractice, mass torts and class actions. Founded in 1998, the firm is widely recognized for representing plaintiffs in numerous practice areas including: workers' compensation, pharmaceuticals, civil rights, police misconduct, excessive force, aviation, product liability and premises liability. For more information, please visit www.rblaw.net or call (312) 458-1000.
About Stewart Miller Simmons Trial Attorneys
Atlanta-based Stewart Miller Simmons Trial Attorneys has handled numerous high-profile wrongful death cases involving law enforcement and represents victims of police violence around the country. Led by L. Chris Stewart and Justin Miller, the firm specializes in cases involving civil rights, wrongful death, premises liability and sexual assault. The firm won the first-ever billion dollar jury verdict involving a rape victim. For more information visit www.smstrial.com or call (844) TRIAL-00.
About Pintas & Mullins
Pintas & Mullins is a national law firm, headquartered in Chicago, which has fought for the rights of the seriously injured for more than 35 years. Its practice areas include representation for the victims of environmental injustice, nursing home abuse of seniors, medical malpractice, dangerous products and drugs, and more. Through its close association with Ben Crump law, Pintas & Mullins is a passionate advocate for those without a voice against powerful interests and bad-acting corporations. For more information please visit www.pintas.com or call (800) 935-8111.
About Newmark Storms Dworak LLC
Newmark Storms Dworak LLC is one of Minnesota's premier boutique law firms. The Minneapolis firm regularly handles high-profile civil rights, medical malpractice, and sexual abuse claims. For more information, visit www.newmarkstorms.com
About Lewis Brisbois
Lewis Brisbois provides a wide-range of legal services to clients with a continuity of representation across multiple disciplines. The firm has built longstanding relationships with corporate and institutional clients based on its ability to provide comprehensive service on a national scale. Attorneys Scott Masterson of the Atlanta office along with Michelle Gilboe of the firm's Minneapolis office are working with Stewart Trial Attorneys. Information: www.lewisbrisbois.com